24. Juni 2021
International conference in Bamberg / online, 30 June 2021.
Co-organized by the History Department (Heléna Tóth) and the Centre for Heritage Conservation Studies and Technologies (Carmen Enss), the conference explores spatial interruption as a practice for creating/erasing political or cultural identity.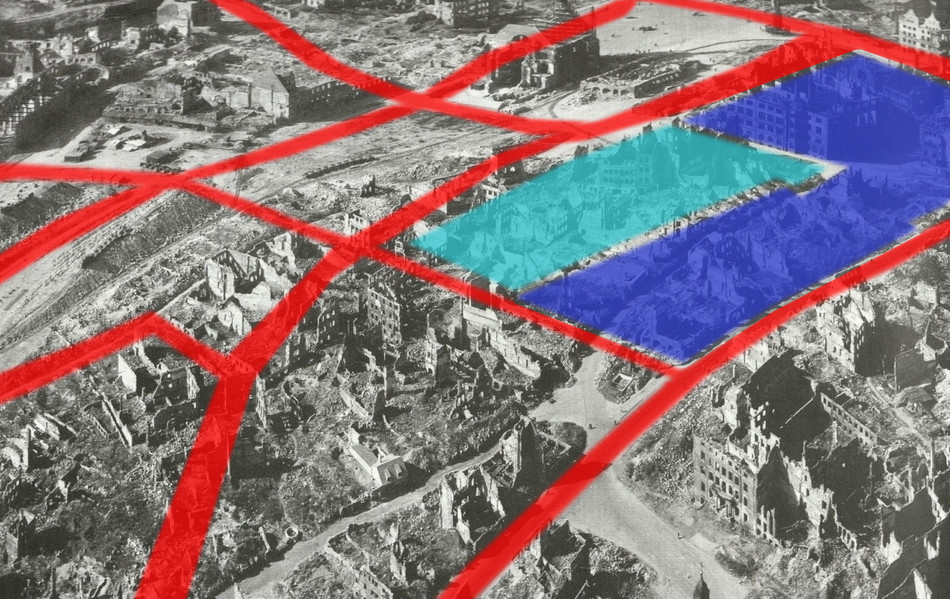 Since the first pioneering studies on cultural memory and the invention of traditions, scholars of this field have consistently turned to spatial references to frame their research questions. As the study of cultural memory is expanding conceptually to include processes of "social forgetting" (Guy Beiner), urban space continues to be a promising field of study for understanding how the contours of memory cultures are drawn (Jan Assmann) or, in our case, engineered.
The international conference "Interrupted Spaces, Engineered Traditions" examines case studies, where spatial interruption was used as an opportunity or was deployed as a tool for creating/erasing political or cultural identity. Interruptions of the cityscape were non-linear processes leading to a variety of outcomes. In each case, however, the moment of interruption itself became a cardinal point in emerging, often conflicting narratives. It is the relationship between the interpretation of moments of spatial interruptions and political culture that our conference seeks to examine.